This Hop Is Close But Search Make My Morning Blog Hop and you'll find this weeks 🙂
Welcome! To Mompreneur Mogul and our Make My Morning Blog Hop for March 5th. If you are a blogger who is looking for more followers and would like to learn ways to increase traffic to your blog this blog hop is definitely for you! Once you hook up check out my blog I have a $250 Cash Giveaway coming up this March.
Subscribe to my newsletter by visiting the home page get your complimentary chapter to my latest book GET FAMOUS. Now lets hop.
HTML CODE:
Welcome back to the fourth week of Make My Morning Blog Hop Hosted by Jeannette of The Adventures of J-Man and MillerBug, Lisa of Mompreneur Mogul and Jen of Life With Levi! We'd like to cordially invite you to…
Sit Back, Grab a Latte (or your preferred beverage of choice) and Watch Your Blog Grow!
This week's featured blog is Domesticated-ish. Be sure to stop by, show her some love and Make Her Morning!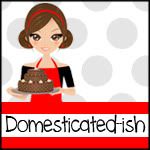 Here is the question:

What Makes Your Morning?

For these mamas, it's waking up to find that you have new fans, followers and readers! And since we KNOW that each and everyone of you have something fantastic to share, we'd like to give you the chance to do it! With the Make My Morning Blog Hop! Here's how it's going to work:
————————————————————–
– Link up to the category of your choice. You can link up in one or all! There are categories for your blog, facebook, twitter and Google+!
– You MUST follow the three hosts in the categorie(s) you link up in. Let us know you're following and we'd love to follow you back!
– Visit at least two other blogs/pages in that category – be sure to let them know that you're there to Make Their Morning!
– Post our button if you'd like! After all, who doesn't like a good cup of joe?
– Each week a featured blog will be randomly drawn from the prior week's participants! The featured blog will get the number 4 spot in all linkys and a small write-up in the weekly hop! This will start next week!
Make My Morning will run from Monday till Wednesday – because we all know those first few days of the week are the ones that we need a little pick me up on!
Link up Your Blogs Here:
Link up Your Facebook Pages Here:
Link up your Twitter Pages Here:
Link up You Google+ Pages Here:
Comments
comments